Our brands
Alexandre Turpault
Since 1847, Alexandre Turpault has been delivering its passion and unique expertise in weaving linen, gained from
the tradition of producing beautiful linen products, to its customers.
KNOW HOW
Alexandre Turpault is proud to be the heir to a French heritage know-how of more than 170 years. Since 1847, the Alexandre Turpault brand has been designing, manufacturing and distributing household linen in accordance with French tradition. 
Since 1847, Alexandre Turpault, linen weaver, has put his passion for the trade and his mastery of a unique know-how stemming from the tradition of fine linen at your service. In universes in total harmony, Alexandre Turpault offers collections of bed linen in linen, métis and cotton, collections of bath linen in combed cotton and collections of table linen in linen and métis as well as accessories for the home.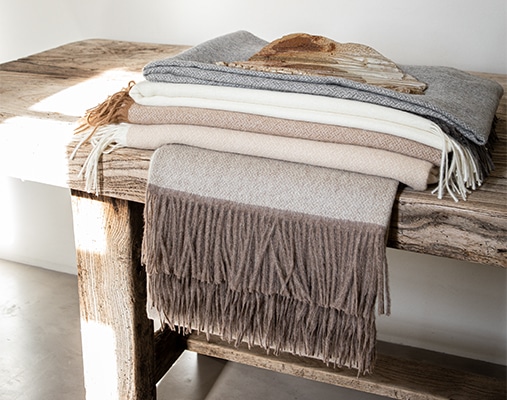 Concerned about the quality of our products, we bring particular care to all our creations: in line with the trends of the house, our stylist offers you a wide choice of original and sought-after colors, sophisticated confections and details through ribbons, embroidery or "Scale" and "Venice" day.
The Alexandre Turpault universe is built on the mix of its supports and colors, with which you can create your own universe as you wish!

Our Fall-Winter Collection 2023
CONTACT US
A question ? Do you want to distribute our products ?
We will be delighted to discuss your possible needs with you and provide an answer to all your questions.
Contact us without delay, we will get back to you very quickly.
Contact us