Our brands
Coucke
Founded in 1931 by René Coucke in the north of France, COUCKE started out as a brand of handkerchiefs, before branching out into table and kitchen linen in the 1970s. Nowadays the firm specialises in jacquard tea-towels, with special emphasis on a smart appearance and above all the quality of its products. We design a whole melting-pot of styles, drawing on both traditional and modern flavour.
Tablelinen and kitchenlinen
Your home, our home : kitchens have in recent years become a place for socialising, sharing and enjoyment. Where we can lay on a full roast beef worthy of Mrs Beeton or innovate with the latest new recipes found on trending blogs.
Whether we're cosying up in our home sweet home, or entertaining adventurously, it all happens in the kitchen.
An onslaught of emotion, pleasure and that naughty-but nice-attitude.
Coucke is now focussing its design and development to cater to the developments in these new kitchens.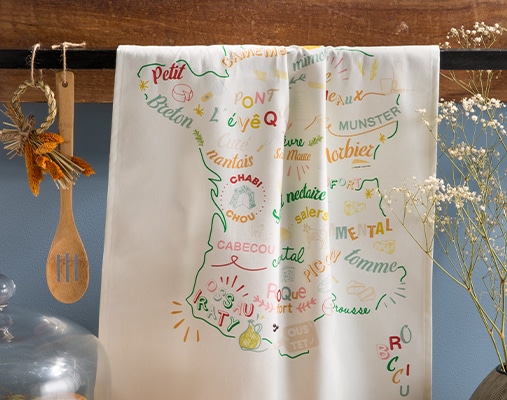 Our Fall-Winter Collection 2023
CONTACT US
A question ?
Do you want to distribute our products ?
We will be delighted to discuss your possible needs with you and provide an answer to all your questions.
Contact us without delay, we will get back to you very quickly.
Contact us