Our garantees
Our environmental commitment
As Manufacturer of household linen, the Vanderschooten Group has adopted a responsible approach since its creation in everything it does. A CSR commitment that comes in several strengths, which we want to highlight in our products and our image. The customer is at the heart of our business and our goal is to satisfy and surprise them, while continuing to offer them quality products.
Our activity
Our activity makes us aware of the importance of actions and the consequences that follow on the planet. This is why the Vanderschooten Group continues to commit to and strengthen this responsible approach through various pillars.
the defense of Made in France
a reasoned production
transmission of know-how
an objective to reduce our waste
quality labels
natural and quality raw materials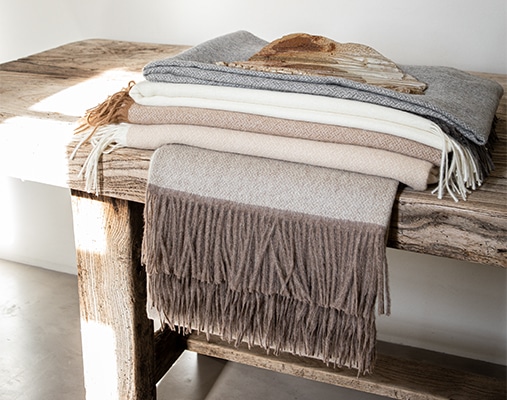 Made in France
For more than 75 years, we have wanted to keep our French manufacturing, particularly through our clothing workshop. It responds to the very particular signature of the Vanderschooten Group and gives this authentic side, which is unique to us. Today, 50 people work in this workshop and we are proud to support this difference through our linens.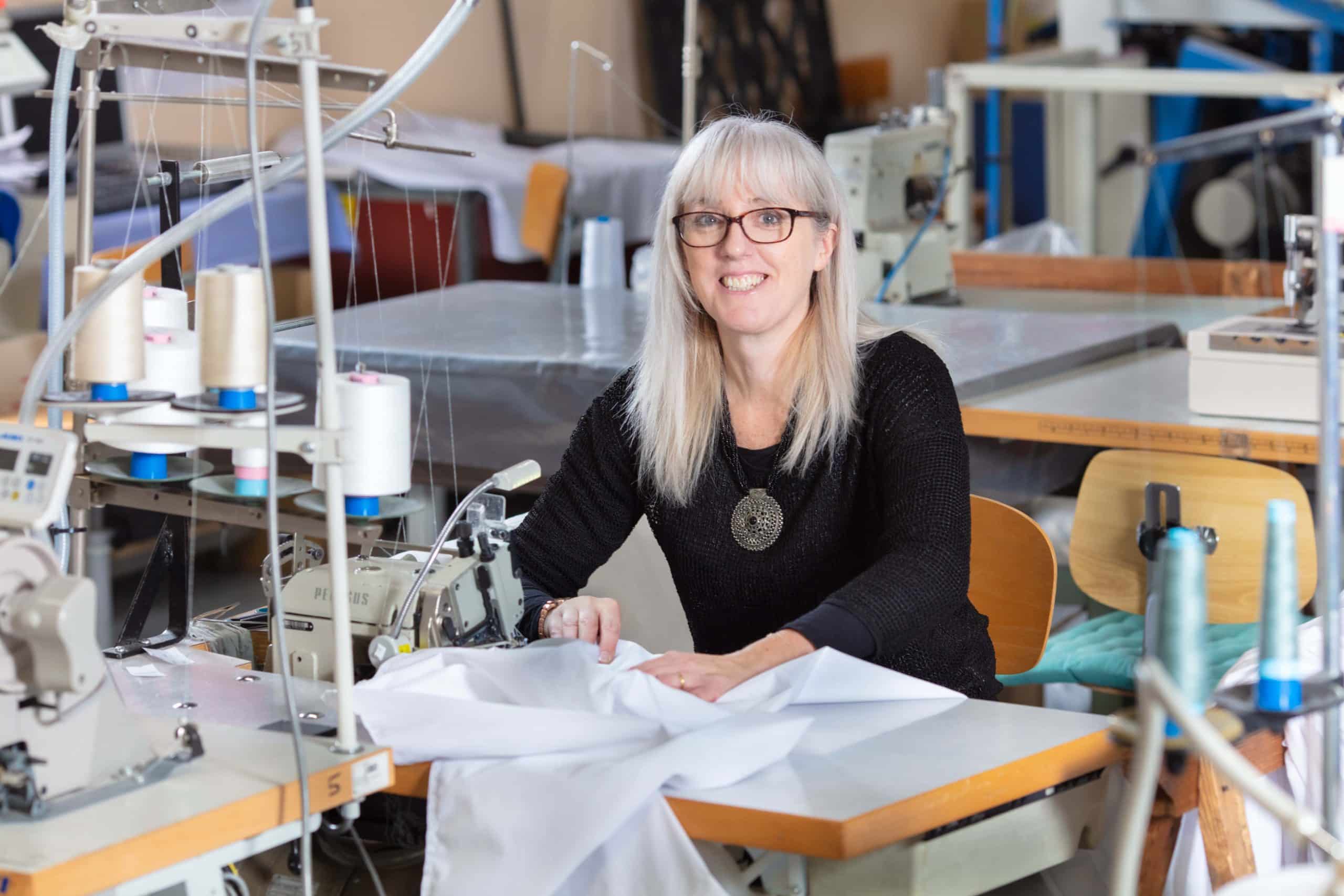 Our certifications
Quality is not limited to that of our products, it begins above all in the production methods of our various partners. The Vanderschooten Group is committed to working only with people who share the same values. It is for this vision that the company has decided to have suppliers sign a charter of good conduct, so that they remain in a responsible approach.
We are OekoTex certified and purchase by taking care to control this certification.

Since 2019, VDS has joined Origine France Garantie to gradually certify an ever-increasing part of its production. An approach in which we involve many local partners.

For purchases of organic cotton products, we ensure that our suppliers are GOTS certified. The guarantee that 100% of the fibers are organic cotton.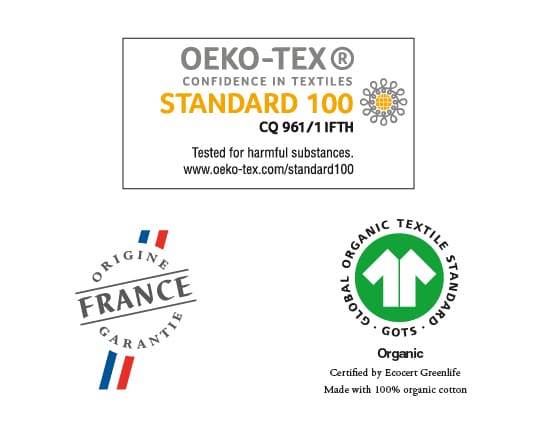 Our bespoke proposal
From the finest material, we craft with a unique sense of style and attention to details our collections to deliver the best quality to clients. Tailored Solutions: our bedding are crafted to the exact size of each bed and mattress. Customization: give each interior design, on deck or below, its owner unique touch. Our embroideries will allow you to personalize all bed, table or bath linen.
CONTACT US
A question ? A project ?
We will be delighted to discuss your possible needs with you and provide an answer to all your questions.
Contact us without delay, we will get back to you very quickly.
Contact us