Our brands
ESSIX
Born in Kortrijk, Walter Verbeke grew up in the middle of flax cultures in Belgium in a region rich in textile tradition. In 1928, he decided to create his company Solintex then created his own brand in 1959: Essix (phonetically, the first and last letter named SolinteX). The brand became a pioneer in the development of duvets and duvet covers and quickly created a place of choice in the household linen market. It was in 1994 that the Essix brand, leader in Benelux, joined the VANDERSCHOOTEN group. Today, it remains a "textile" brand that wants to share its passion for beautiful materials and finishes with its customers.
ESSIX
Let's dress our homes with comfort and bring a little enchantment back into our daily lives !
Change your world and let your mind and your imagination wander, that's what Essix offers through our colourful stories, which have been dressing pretty bedrooms for over 60 years. Essix is continually creating new looks, allowing you to transform the decoration of your bedroom to suit your mood, just by changing your sheets!
Our bed linen sets have the power to create links between generations. We create intergenerational, joyful and colourful designs, inspired by the latest trends, but we also have also magnificent vintage designs that have been updated for the occasion.
Reworking the great classics, taking our inspiration from travel, dreams and fashion have been part of Essix's DNA since the very beginning.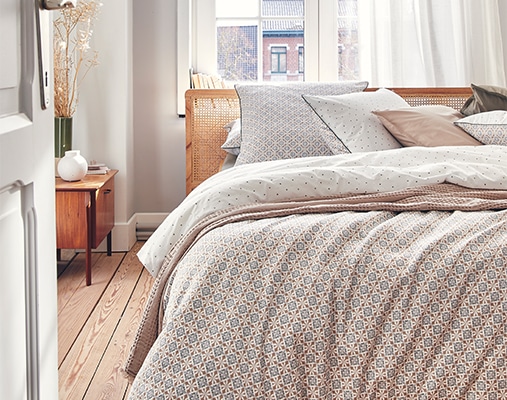 The pillars of the brand are excellent quality to price ratio, attention to detail and a balance between contemporary and timeless models.
The "mix and match" of colours, materials, patterns and accessories are designed from the very beginning. They represent true differentiating factors for the brand, allowing everyone to create their own dream set.
New accessories, both trendy and timeless, enhance the sets and can be used beyond the bedroom, bringing their extra softness and decorative look to the rest of your interior.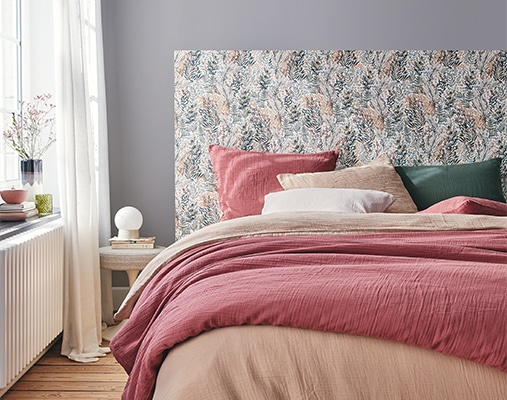 Our Fall-Winter Collection 2023
CONTACT US
A question ?
Do you want to distribute our products ?
We will be delighted to discuss your possible needs with you and provide an answer to all your questions.
Contact us without delay, we will get back to you very quickly.
Contact us